Smashing Stereotypes: A firefighter's net zero journey
07 March 2023
After battling blazes as a firefighter for more than a decade, Chris Pye decided it was time to change careers. He studied Engineering at the Open University and now works for Urenco, where he is Net Zero Programme Manager.
Here's his story.

"Saving lives from a fire is one of the most high-pressure situations you can ever be in. If you enter a building that's on fire or full of smoke, you might only have a minute or even just a couple of seconds to help the people inside.
For 12 years, I worked as a firefighter for the Dorset & Wiltshire Fire and Rescue Service. It was an extremely rewarding and challenging career, but eventually, I took the step to trade in my firefighter tunic for a new career path.
Keeping to the ethos of helping people was the main focus of my career change; I was just looking for a different way to do it. I was interested in contributing towards the solutions to global warming and reducing the impacts happening around the globe. Engineering was the way for me to do just that.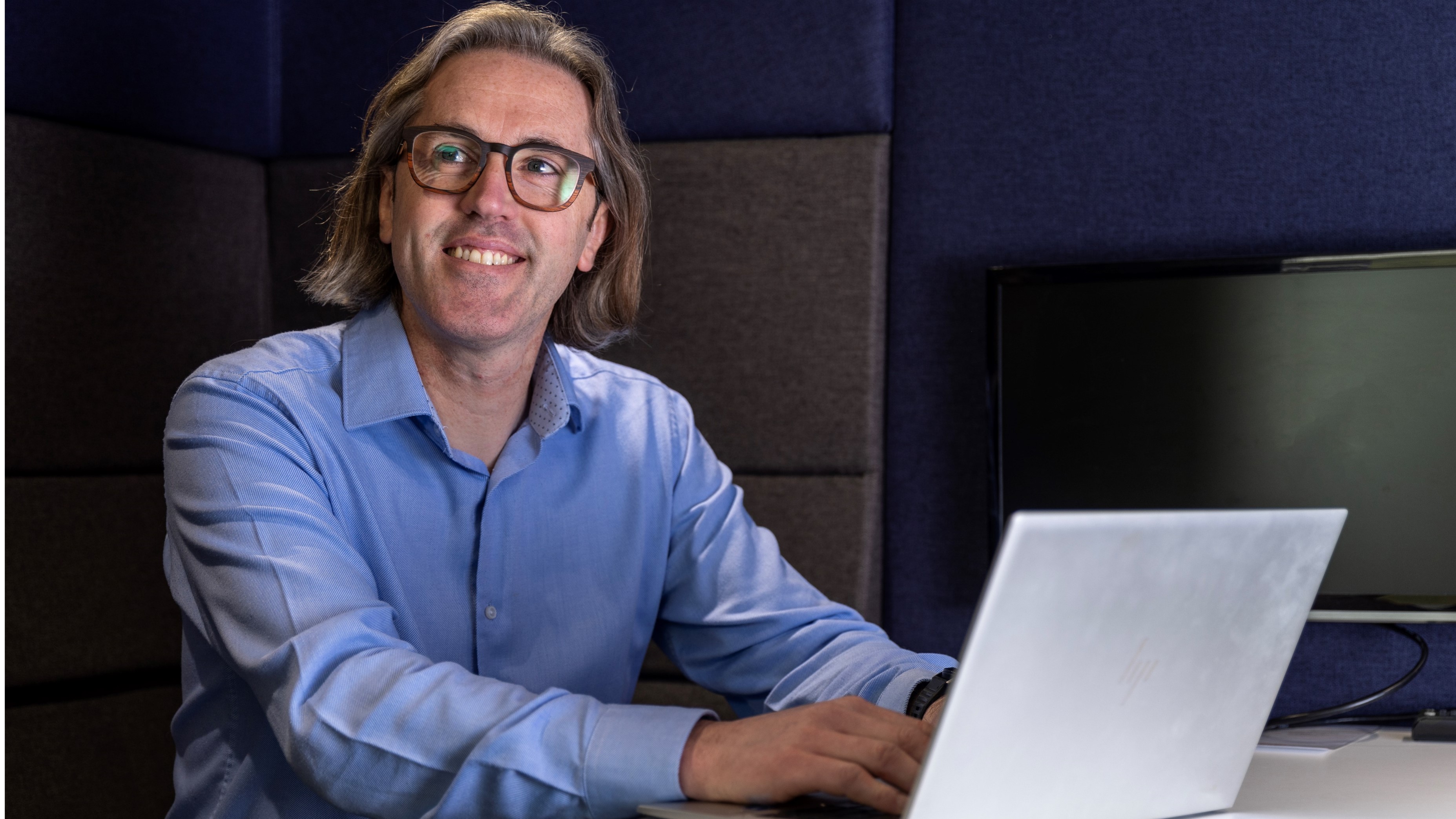 I studied part-time for a Bachelor of Engineering degree at the Open University while I continued to work. I focussed on energy and sustainability, and the course reinforced my passion for the subject as well as enabling me to develop key skills towards a future career. My experience as a firefighter helped me a lot during this time as I could bring a different perspective to the projects or subjects I was studying.
After graduating in 2019, I joined Urenco and I am now the Net Zero Programme Manager with responsibility for developing and implementing the company's net zero strategy* and helping produce technological solutions to reduce carbon emissions across a complex industrial setting. For example, this could be working on innovative plant-based refrigeration systems.
It is such a varied and exciting role that involves working with so many different people and teams, from engineers to designers, and those in finance to procurement – I couldn't list them all! Every day presents new opportunities to make a big impact towards net zero and we have some seriously challenging targets at Urenco: I can be doing anything from developing site action plans to advising senior stakeholders on the company's strategy. And as you can probably guess from my firefighting background - I relish the challenge!
The biggest misconception about sustainability is that it is at odds with other business priorities. In fact, being sustainable will only help the business long term. Sustainability is a key priority for Urenco. But it does require collaboration, connections, and teamwork – lots of it.
I think that getting different perspectives is vital to accelerating progress in sustainability. Speaking to people in different disciplines, with different areas of expertise means you get a lot more knowledge than if you work alone. Being innovative is not just about coming up with unique ideas, it is also about understanding how best to focus your efforts to develop new solutions, and teamwork is essential to do that!
Reducing carbon emissions isn't something that we can achieve in isolation, we must work with others towards a common goal. Many organisations are beginning to realise this and are open to collaborating on challenges such as reducing supply chain emissions. Part of my job is forging those connections.
Science is often viewed as a niche or specialist subject. It obviously can be, but when you break it down, science is just about understanding the world a bit more – and absolutely anyone can do that. And by doing so, this will only help improve what we have to leave to future generations… "

Click here for more scientists who are Smashing Stereotypes.
*Net zero is the balance between the amount of greenhouse gas produced and the amount removed from the atmosphere. We reach net zero when the amount we add is no more than the amount taken away.

About Urenco
Urenco is an international supplier of enrichment services and fuel cycle products with sustainability at the core of its business. Operating in a pivotal area of the nuclear fuel supply chain for 50 years, Urenco facilitates zero carbon electricity generation for consumers around the world.
With its head office near London, UK, Urenco's global presence ensures diversity and security of supply for customers through enrichment facilities in Germany, the Netherlands, the UK and the USA. Using centrifuge technology designed and developed by Urenco, and through the expertise of our people, the Urenco Group provides safe, cost effective and reliable services; operating within a framework of high environmental, social and governance standards, complementing international safeguards.
Urenco is committed to continued investment in the responsible management of nuclear materials; innovation activities with clear sustainability benefits, such as nuclear medicine, industrial efficiency and research; and nurturing the next generation of scientists and engineers.