Urenco commits to substantial reduction in its emissions by 2030
05 September 2022
Urenco has announced ambitious science based targets, ramping up its commitment to achieve net zero.
Already an early signatory of The Climate Pledge, and the first nuclear organisation to commit to net zero by 2040, Urenco has added further definition to its roadmap with near term targets to be achieved in less than a decade.
• By 2030 Urenco has committed to reduce its Scope 1 (direct) and Scope 2 (from purchased electricity) greenhouse gas emissions by 100%, and its Scope 3 emissions by 30%.
• Urenco is partnering with EcoVadis, the leading provider of globally trusted business sustainability ratings, to positively engage with our suppliers in their journey to reduce our Scope 3 emissions to ensure we hit net zero by 2040.
Urenco will appear at the World Nuclear Symposium 2022 this week, where speeches from CEO Boris Schucht and Chief Commercial Officer Laurent Odeh will further underline the importance of sustainability with regard to the environment, society, fuel supplies and energy independence.
As part of our net zero journey, we have laid out plans in significant detail through numerous dedicated work streams across the business.
• Under our Smart Plant Workstream, we are digitalising the measurement of our electricity, gas and water consumption through a data analysis platform. This will help us reduce our production costs and achieve our goals. We plan to roll this out to each of our sites.
• Our new site action plans are identifying each and every one of our carbon emission sources at our sites and coming up with solutions to eliminate the use of hydrocarbon fuels by 2030.
• We are investigating alternative refrigeration systems with much lower carbon impact, investing in electric vehicles, solar PV arrays and replacing natural gas assets with hydrogen or electric based systems.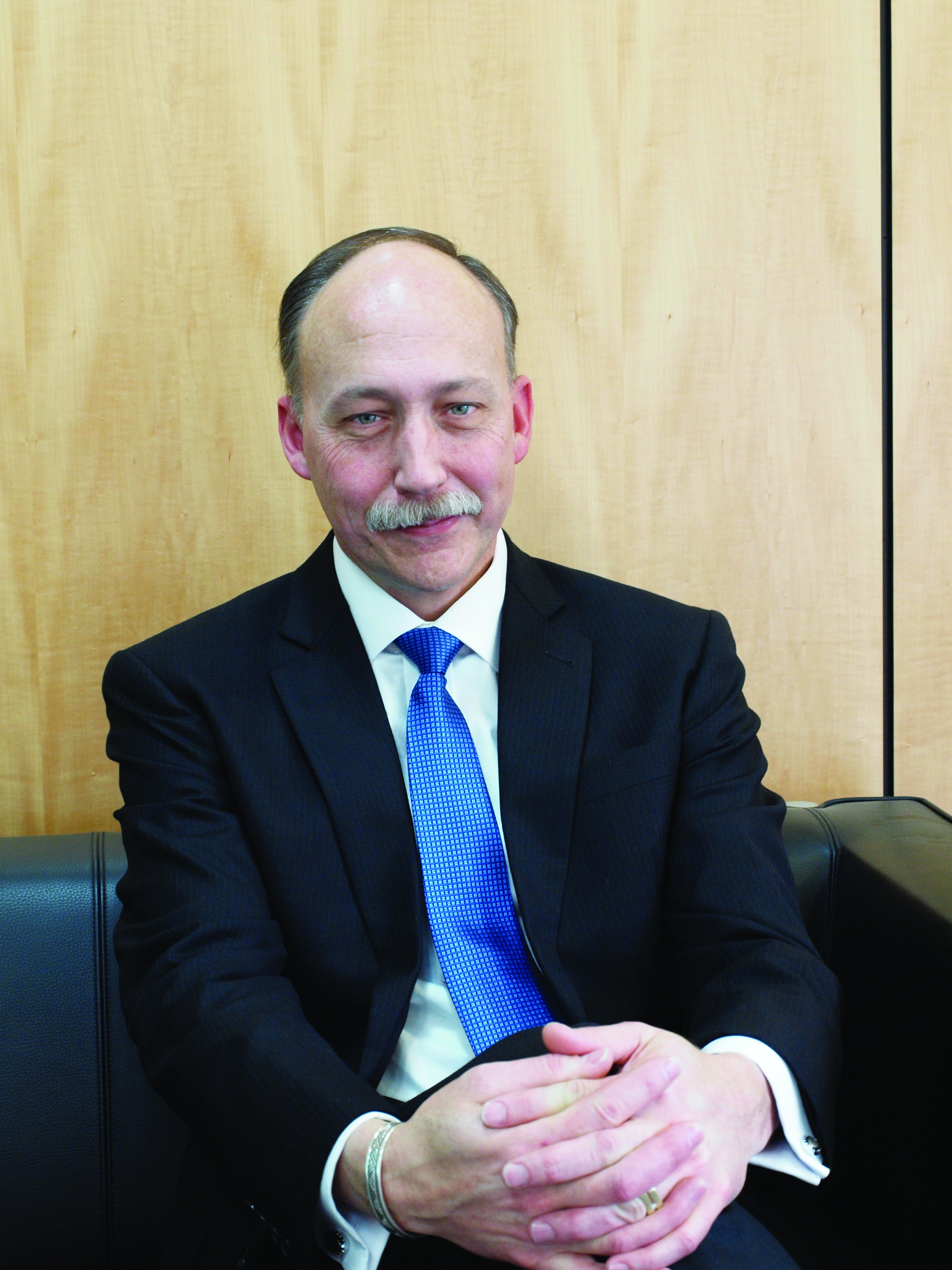 Dave Sexton, Chief Operating Officer for Urenco, said: "Sustainability is at the heart of everything we do at Urenco and achieving net zero is of course a major part of this. We are pleased to be working in partnership with EcoVadis which will independently assess our suppliers' sustainability and validate their eco-credentials.

"This partnership shall support us to make more informed, sustainable procurement decisions and increase our collaboration with the supply chain in pursuit of net zero."
David McClintock from EcoVadis said: "Every company in every industry has a role to play in reducing climate risk, both within their own operations and across their value chain.
"Urenco is making the right move by using EcoVadis Ratings to engage both direct and indirect supplier categories in this effort, and to advance their mission toward reaching net zero."
Dave Sexton added: "Our new near term targets are aligned with the latest scientific understanding outlined by the Science Based Target Initiative (SBTi) and we have signed a letter of commitment to join the SBTi in the next two years to get our targets externally ratified."
For more information about our targets, please read page 14 of our Sustainability Report.
You can read more about EcoVadis and their assessment criteria here.

About Urenco
Urenco is an international supplier of enrichment services and fuel cycle products with sustainability at the core of its business. Operating in a pivotal area of the nuclear fuel supply chain for 50 years, Urenco facilitates zero carbon electricity generation for consumers around the world.
With its head office near London, UK, Urenco's global presence ensures diversity and security of supply for customers through enrichment facilities in Germany, the Netherlands, the UK and the USA. Using centrifuge technology designed and developed by Urenco, and through the expertise of our people, the Urenco Group provides safe, cost effective and reliable services; operating within a framework of high environmental, social and governance standards, complementing international safeguards.
Urenco is committed to continued investment in the responsible management of nuclear materials; innovation activities with clear sustainability benefits, such as nuclear medicine, industrial efficiency and research; and nurturing the next generation of scientists and engineers.