First aiders but not as you know them
11 May 2022
At Urenco, the physical and psychological safety and wellbeing of our people is paramount to us.
As part of th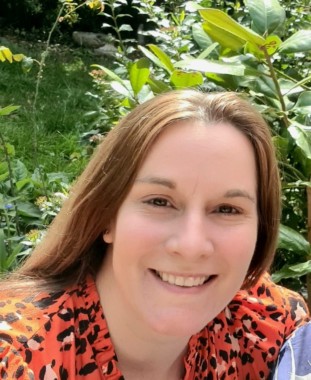 is, we are in a partnership with Mental Health First Aid England, a social enterprise offering expert guidance and training to support mental wellbeing, and have enabled 30 employees at our UK sites to become trained as Mental Health First Aiders (MHFAs), so they can support fellow colleagues.
They work in confidence, and offer support for any work or non-work related mental health issues.
This Mental Health Awareness Week, May 9-15, we spoke to two MHFAs based at our Head Office about their role.
Nicky is the Head Office Mental Health First Aid lead for Urenco, as well as a MHFA.
She said: "I'm passionate about mental health and wellbeing.
"I like to think of myself as an approachable person who genuinely cares about people, and I'm always willing to be a listening ear to anyone who wants to talk.
"I sadly lost a dear friend of mine to depressio
n, over 20 years ago, and often think that had he received the support he needed, he would still be with us today."
Nicky added: "I support colleagues by helping them to face challenges through listening and sharing self-help strategies, as well as helping them access appropriate professional support where required."
Lina, another MHFA, said she believed mental health was often overlooked by people despite it being fundamental to all of us.
She said: "I volunteered to become a MHFA to combat the stigma attached to it and help those suffering understand that they're not alone and that it is ok to reach out for support."
Urenco has also offered a half day mental health awareness course to all employees in the UK.
About Urenco
Urenco is an international supplier of enrichment services and fuel cycle products with sustainability at the core of its business. Operating in a pivotal area of the nuclear fuel supply chain for 50 years, Urenco facilitates zero carbon electricity generation for consumers around the world.
With its head office near London, UK, Urenco's global presence ensures diversity and security of supply for customers through enrichment facilities in Germany, the Netherlands, the UK and the USA. Using centrifuge technology designed and developed by Urenco, and through the expertise of our people, the Urenco Group provides safe, cost effective and reliable services; operating within a framework of high environmental, social and governance standards, complementing international safeguards.
Urenco is committed to continued investment in the responsible management of nuclear materials; innovation activities with clear sustainability benefits, such as nuclear medicine, industrial efficiency and research; and nurturing the next generation of scientists and engineers.