COP27 roundup: New nuclear and supply chain's vital role 
21 November 2022
Innovation Zone panel and WBCSD Leadership Dinner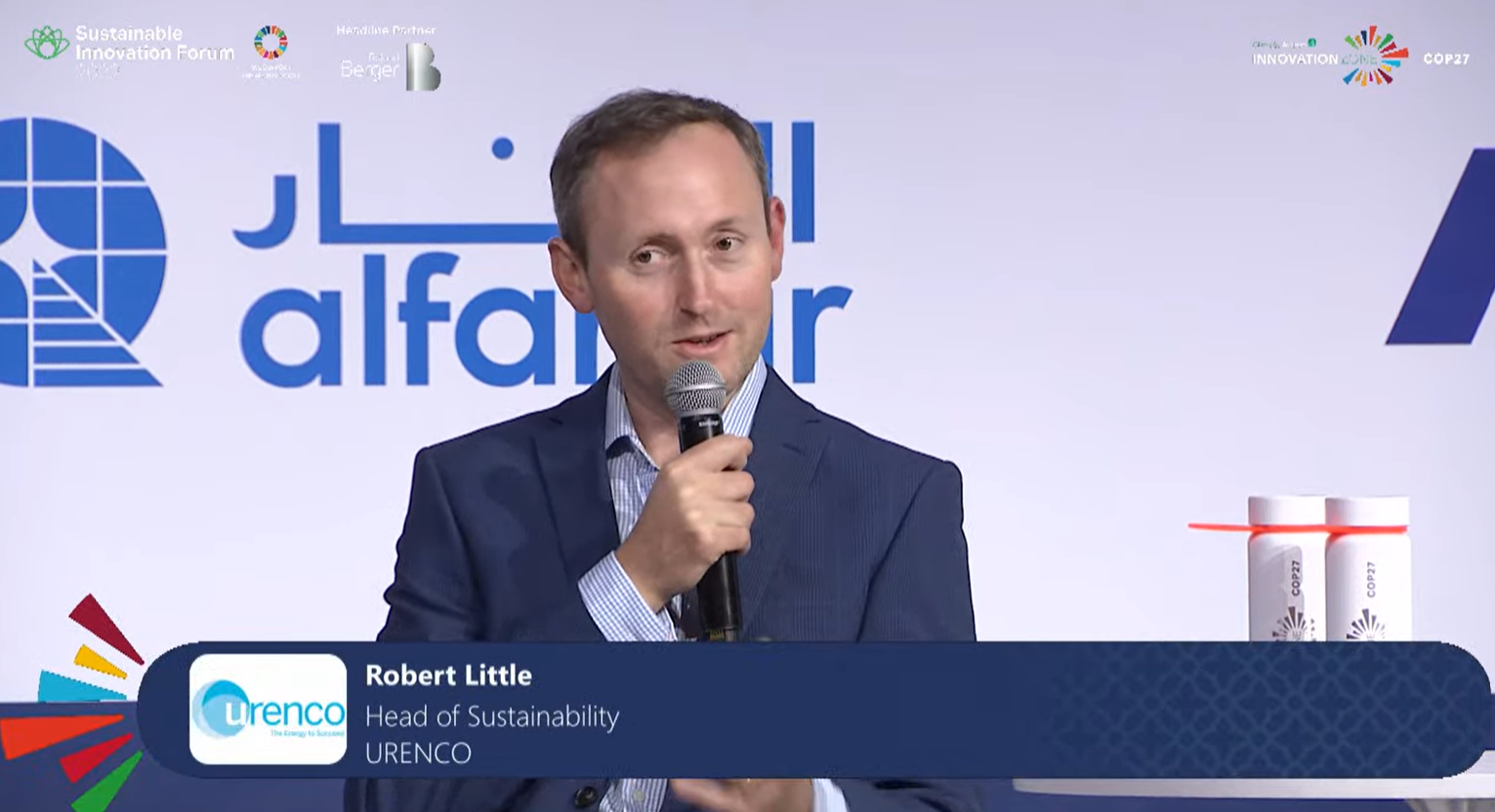 A simplified system concerning policy and regulation for SMRs would bring about their deployment in numbers, helping the world to decarbonise heavy industry, Urenco told a COP27 panel.
Our Head of Sustainability Rob Little took part in a discussion organised by Climate Action at the Innovation Zone on November 9.
Entitled "How will we drive the world's highest emitters to net zero?", Rob highlighted new nuclear as one of the solutions, citing Advanced Modular Reactors (AMRs) and Small Modular Reactors (SMRs).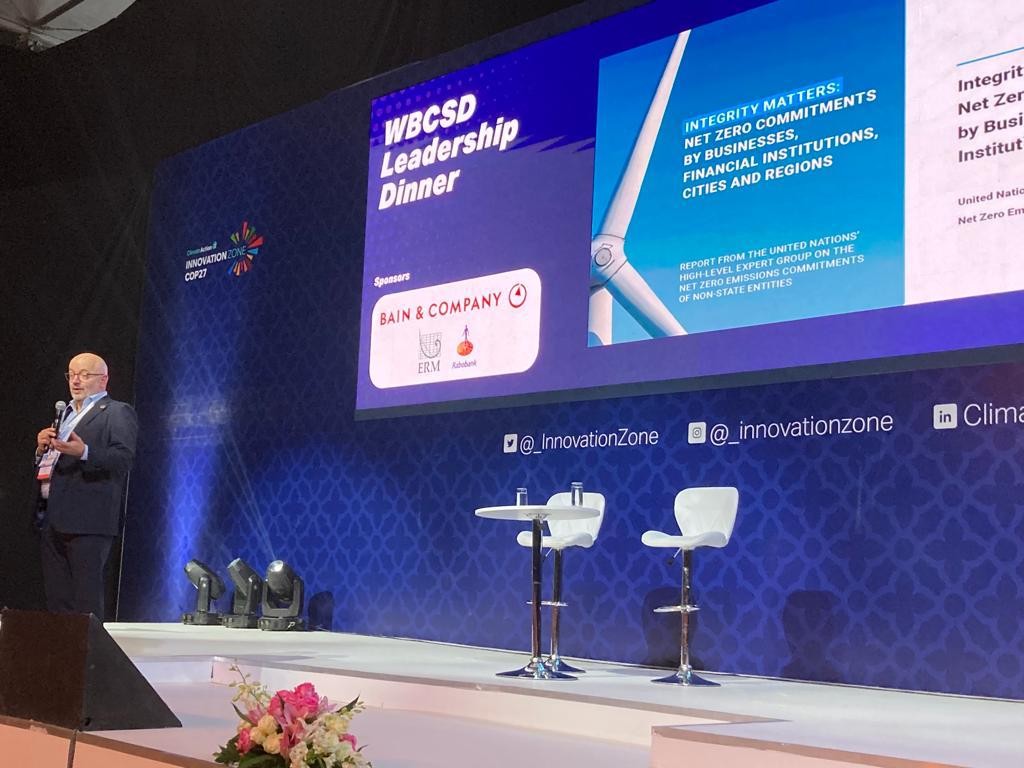 But Rob emphasised the importance of international uniformity around the tech to ensure it contributes to the clean energy transition.
He said: "When you look at scaling up with these next-generation AMRs and SMRs, they can really play the biggest contribution for decarbonising heavy industry.
"It's all around certainty, around policy, regulation, and also collaboration because with different regulatory frameworks in different countries – that will slow the process down. So, it's a simplified system that gets this technology implemented and scaled as quickly as possible."
Rob also attended the World Business Council for Sustainable Development's (WBCSD) Leadership Dinner on November 10 at COP, where an address was given by President Peter Bakker and further discussions were held on reaching net zero.
Meeting the UK Minister for Climate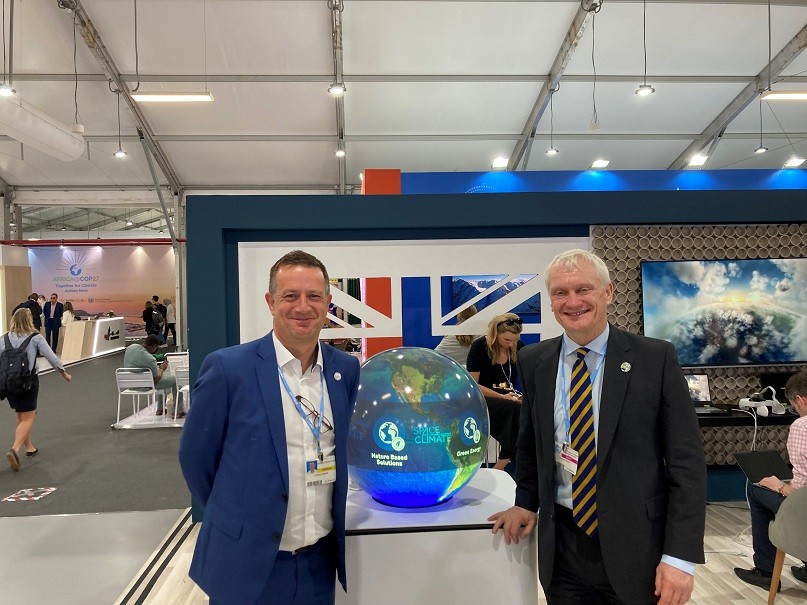 Meanwhile, in the second week of COP, Head of Procurement Tony Roberts took part in two speaking events, and met the UK Minister for Climate, Graham Stuart. He updated him on Urenco's key role in the nuclear fuel supply chain and how we can work closer with the Government to support its net zero goals.
As previously announced, Urenco is ramping up its efforts to achieve net zero, with a clear plan to hit Scopes 1 & 2 by 2030 while engaging with our supply chain on scope 3 and building a robust baseline from where we can measure our efforts.
Nuclear for Climate panel event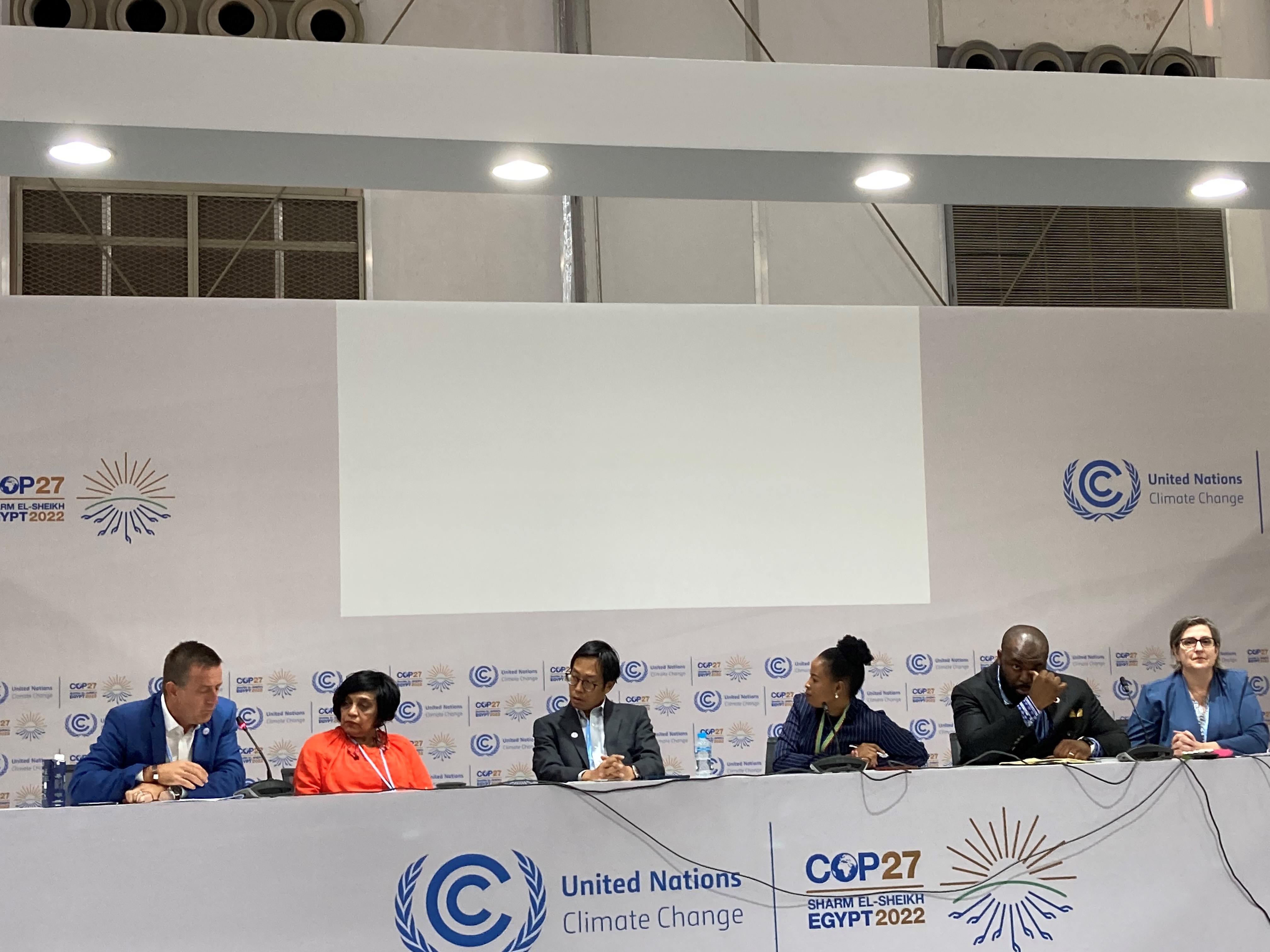 Tony first spoke at a panel event hosted by the youth advocacy group, Nuclear for Climate, on November 16. Entitled "Is development possible without fossil fuels?," Tony emphasised that although nuclear as a source was low carbon already, it was still vital to decarbonise the entire nuclear supply chain to ensure net zero would be achieved.
He also emphasised the importance of attracting young people to the sector with the skills and talent required to help nuclear deliver on increased energy demands.
World Nuclear Association's COP27 wrap up event
Then, on November 17, Tony attended the World Nuclear Association's COP27 wrap up event called "Beyond COP27, nuclear's contribution to sustainable development." Asked questions by Director General Sama Bilbao y Leon, Tony said of getting suppliers to hit net zero:
"We'll need cross industry and cross sector collaboration to allow us to collectively move forward…
"We know we can help our suppliers to switch towards renewable or low carbon energy, but [there are] other [less obvious] industry collaborations and initiatives [which] we are going to have to understand and build into our application and our solutions."
The climate change conference took place in Sharm El-Sheikh from November 6 to 18.
Sponsorships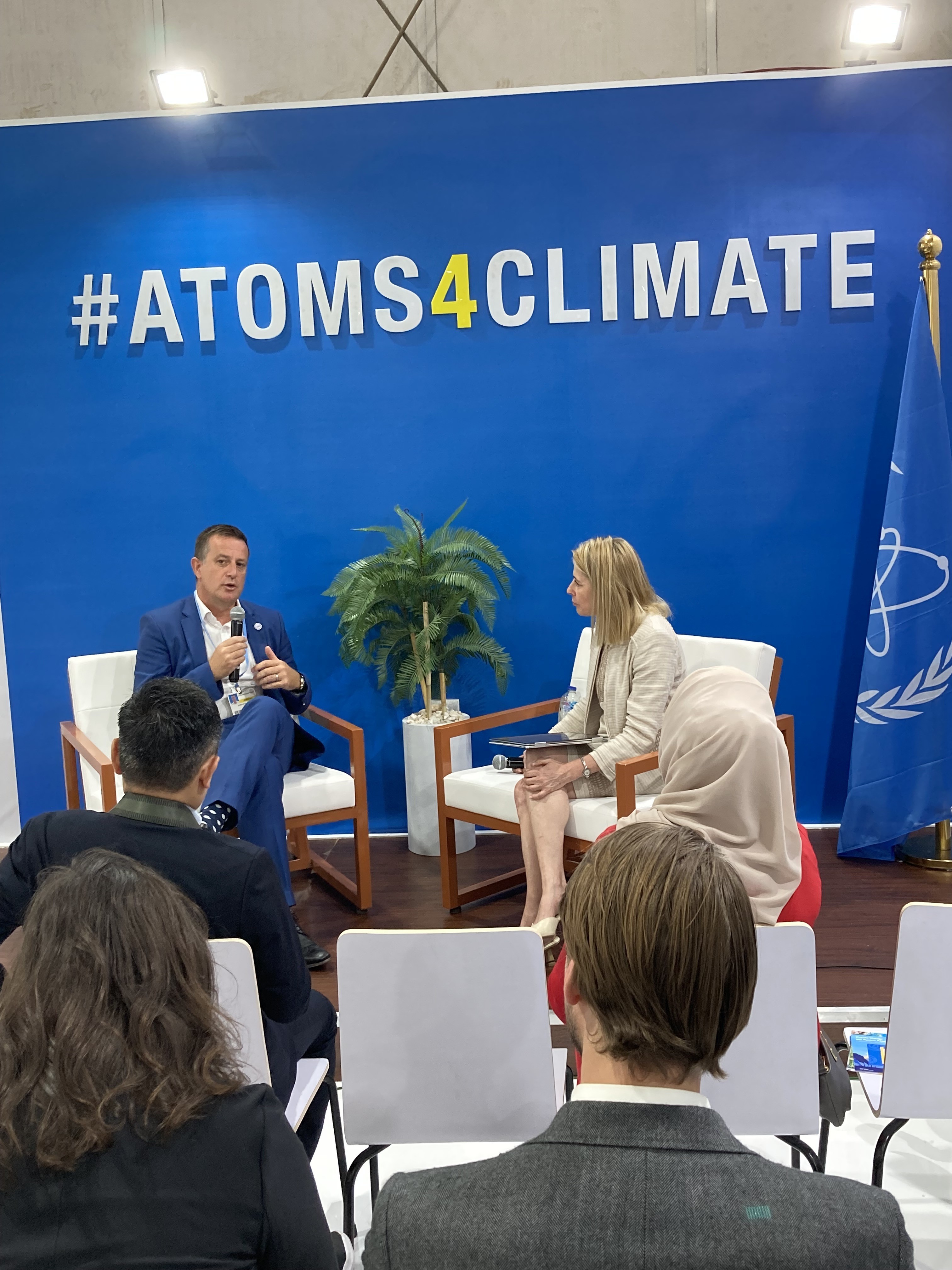 In partnership with the World Nuclear Association and the IAEA, as well as other nuclear organisations, Urenco sponsored the #Atoms4Climate pavilion at the conference, which hosted a number of events, including the November 17 event, keeping nuclear actively in the net zero conversation.
We separately sponsored the European Nuclear Society (ENS)/Nuclear 4 Climate effort at COP. Nuclear4Climate is a grassroots initiative gathering over 150 associations with the goal of educating policymakers and the public about the necessity of including nuclear energy among the carbon-free solutions to climate change.
To coincide with COP 27, we also published our new corporate video which outlines the strategic direction Urenco is taking with regard to priorities like net zero and sustainability, security of supply, advanced fuels, and our people.

.
About Urenco
Urenco is an international supplier of enrichment services and fuel cycle products with sustainability at the core of its business. Operating in a pivotal area of the nuclear fuel supply chain for 50 years, Urenco facilitates zero carbon electricity generation for consumers around the world.
With its head office near London, UK, Urenco's global presence ensures diversity and security of supply for customers through enrichment facilities in Germany, the Netherlands, the UK and the USA. Using centrifuge technology designed and developed by Urenco, and through the expertise of our people, the Urenco Group provides safe, cost effective and reliable services; operating within a framework of high environmental, social and governance standards, complementing international safeguards.
Urenco is committed to continued investment in the responsible management of nuclear materials; innovation activities with clear sustainability benefits, such as nuclear medicine, industrial efficiency and research; and nurturing the next generation of scientists and engineers.